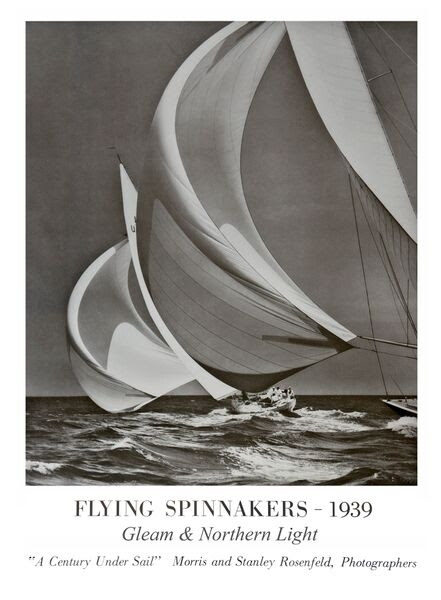 For years Northern Light has been used for charter and based in Newport, R.I. 'Your own America's Cup regatta' with Gleam.
Sandeman History
NORTHERN LIGHT was built in 1938 as a 24th birthday present to Alfred Lee Loomis Jr. from his father as enticement to keep his young son from going on his grande tour to Europe. Later under the ownership of the Greek shipping tycoon, Stavros Niarchos, as NEREUS she was involved in the America's Cup in 1958 for the defender COLUMBIA and then again in 1962 and 1964. After her cup service, she ended up in Pentwater, Michigan and participated in local racing including the famous Chicago – Mackinac Race. In 1984, her owner fell into arrears with his boatyard payments; the boatyard taking ownership, then for a lake surge to occur impaling NORTHERN LIGHT on a piling and sinking her.
The late Bob Tiedemann purchased her in a blind bidding offer to the boatyard. After spending 2 winters in Michigan replacing the steel floors with bronze, rebuilding the rudder, scarfing 16 ft of Sitka spruce on her original mast and replacing some bottom planking and painting topsides and bottom, she was re launched. In 1986 Bob and crew brought her back to the east coast to Newport, RI, where she has been offering private charters since.
NORTHERN LIGHT's original interior had been removed during the late 1970s. Her current configuration is open with a navigation area, galley, cushioned settees and a private head; ideal for chartering and racing. She is very competitive and has won several regattas including the Classic Yacht regatta held annually in Newport, RI and her class in the Edgartown Yacht Club 12-metre regatta. NORTHERN LIGHT was placed tenth in the Classic Division in 2001 in Cowes during the World Championships and second in the Vintage division in 2009 in Newport RI.
The bow of NORTHERN LIGHT is clearly visible while chasing GLEAM in the famous black and white Rosenfeld image "Flying Spinnakers" taken in the late 1930's in Long Island Sound, New York.
The owner has two volumes of scrapbooks and the original set of blue prints.
Sandeman Review
Northern Light's pedigree is hard to question – a pre war 12-Metre from the board of Sparkman & Stephens and built by Nevins; her beauty is effortless and so is her charm. She has all the power of a 12 but is somehow less brutal than the later boats yet arguably just as potent. She has been a survivor throughout her 77 years but most dramatically when she was rescued from the bottom of a lake in Michigan in 1984. She spent 2 winters there being put back together before being sailed to Newport in 1986. She is USCG certified for 13 passengers and 3 crew.
Information and photos courtesy of Sandeman Yacht Company.