Boat 2861, built in 1931 in Bremen by Abeking and Rasmussen, is being restored by Colin Davidson in his shed in Wainakarua, North Otago amongst the scenery of New Zealand's South Island.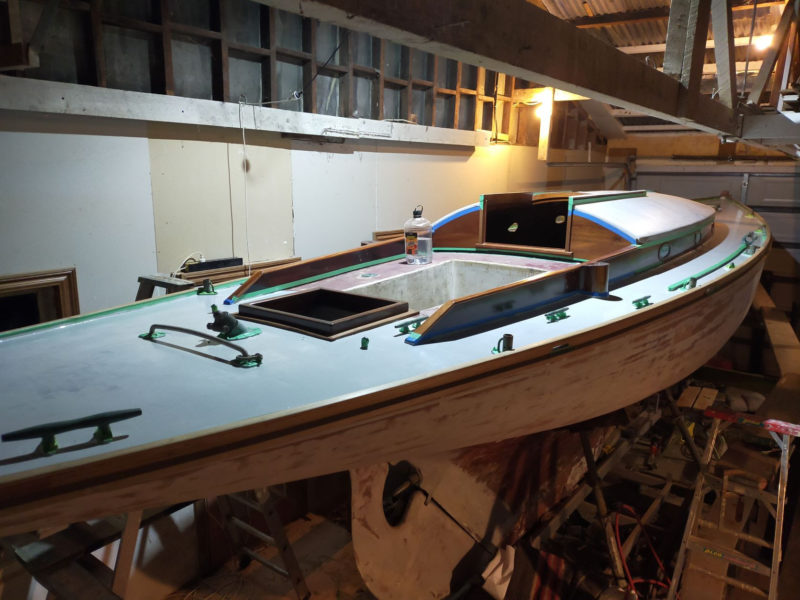 This beauty was brought to NZ in the early 1980s but damaged in transit. The cabin was crushed, ribs broken and more. The heartbroken owner pulled her apart, became overwhelmed by the project and decided to sell. Colin had her in storage in Auckland for about ten years. There's been a lot of work but she is now ready for the top coat on hull and deck.
Information Courtesy of Sheerlines(Nov. 2021), Classic Yacht Association, NZ.