Yacht: Topaz
Submit Information on this Yacht
Topaz (or 'J8' as she was originally named during the build) is an unbuilt 1935 Frank C Paine design. Lines plans were created by the Hoek Design office and they are also responsible for the complete optimisation of the yacht as well as her interior design. She is presently under construction at Holland Jachtbouw for delivery in early 2015 and will have a very special art-deco interior.
Frank Paine had previously designed the yacht Yankee, which was built by Lawleys in 1930.
Topaz has been researched by the Hoek office, and found to be a good all round performer. She is the longest waterline J Class designed, with the highest keel aspect ratio, combined with the lowest wetted surface area. Frank Paine had already calculated in the 1930s that it was better to take a penalty on an increased waterline length in a trade off against sail area and displacement.
She carries a High Modulus carbon mast and boom, and fibre rigging.
Above information courtesy of the J Class Association.
After an owner cruise in Norway in the summer of 2015 she sailed across the Atlantic where she continues with her cruising and race-training program based out of Antigua.
Following racing in St Barths she headed to New York and race against to other J-Class yachts.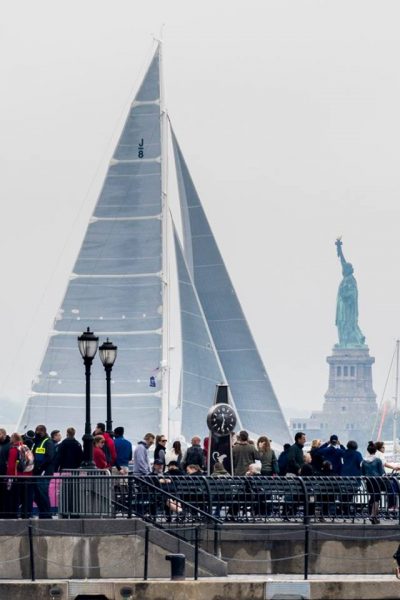 St Barths 2018