Yacht: Reremai
Submit Information on this Yacht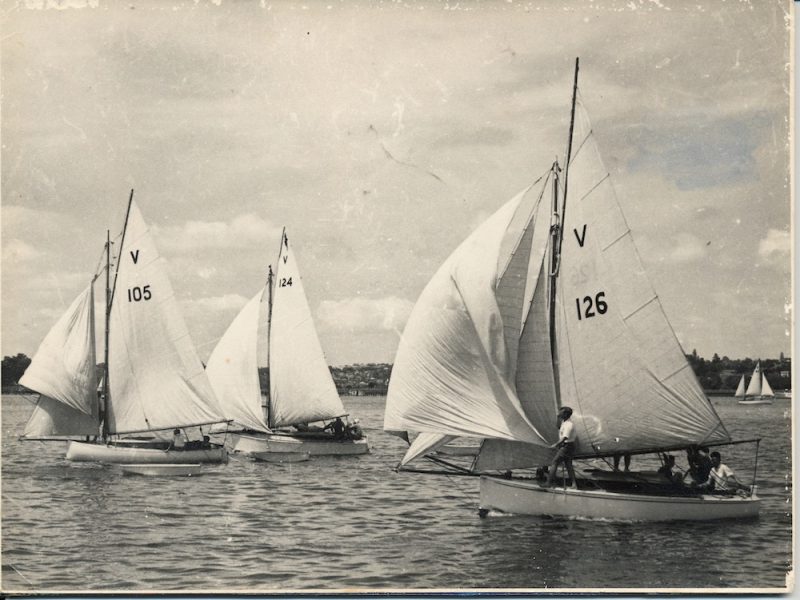 "In around 1952 I owned the Logan built 18 ft Mullet Boat the Reremai (V126).
We purchased the Reremai in or around 1953-4 and we moored her in Okahu Bay. She was originally an unballasted racing Mullet Boat and the builders plaque stated that she was built by the Logan Bros. Registered No: V126
We added heaps of ballast and sailed the gulf for many years. The only worth while photo (above) was taken on the Waitamata during a regatta.
The last time I saw the "Reremai" was at "Kawau Island" where she was under a reconstruction.
…….my sailing days on the Reremai was some of the best times of my life."
Information Courtesy of Des Wilkinson
Designer:
Type of Boat:
Mullet Boat
Rig:
Year Built:
Built By:
Logan Brothers
LOA m / ft:
LOD m / ft:
5.48m / 18'
LWL m / ft:
Beam m / ft:
Draft m / ft:
Yard No:
Sail Stats
Construction:
Other: