The latest news
Designer: George Kettenburg Jr.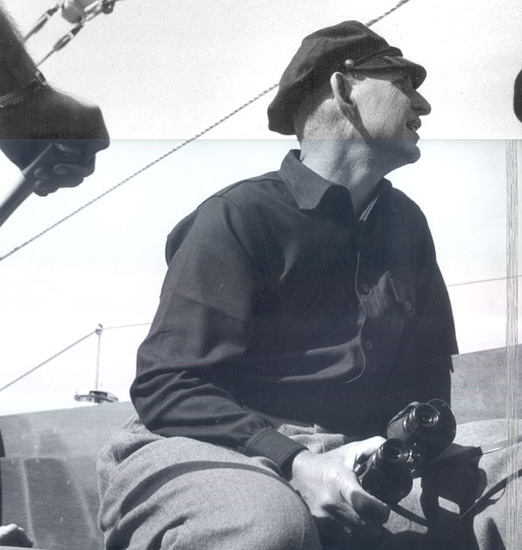 At age fifteen, George William Kettenburg Jr. helped his father build a 22-foot sailboat from a set of plans. George Jr. immediately demonstrated an aptitude for boat design by extending the length of the craft to produce a faster vessel. Shortly after finishing high school George Jr. started a boat building business in the family's back yard with financial support from George Sr.
The business thrived and by 1929 purchased property on the waterfront and opened the Kettenburg Boat Works. The family business struggled during the depression because the Kettenburg Star model sailboat was too expensive to build. The business answered the call for a more economical craft by downsizing their current model and creating the Starlet, a smaller version of the Star series. During World War II George Jr. built boats for the military, designed new sailboats and built boats for the local tuna fishing fleet.
Over the years, with the help of his brother Paul Kettenburg, George Jr. designed and built a number of successful sailboats including the Pacific Class and Pacific Coast Class models in various lengths. The Kettenburg 38, 40, 41, 46 and 50, known as "K" models were extremely popular because the vessels were very seaworthy, easy to handle and extremely fast, winning a number of races. George Jr. passed away in 1952 and the business was restructured as a partnership including George William Kettenburg III (Bill), Paul Kettenburg, Morgan Miller, Charles Underwood and Bill Kearns and became Kettenburg Marine.
Kettenburg Marine continued to build exceptional, well designed vessels and in 1969 the company was purchased by the Whittaker Corporation of Los Angeles. Paul Kettenburg continued to guide the business until his retirement in 1979. The company was sold to Thompson Fetter in 1985 and subsequently dissolved in 1993.
Information courtesy of the Kettenburg Collection, Maritime Museum of San Diego.