The latest news
Designer: Charles Bailey Jnr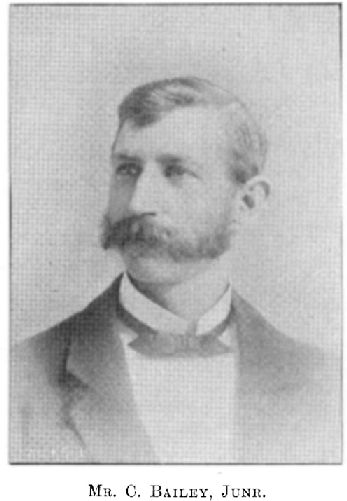 Bailey's well known business was originally started by his father, Charles Bailey Snr, in 1870. The racing qualities of Bailey's boats are well known throughout the Australasian colonies, and a number of his yachts and racing boats with records are owned and compete, not only in New Zealand, but in Sydney and Melbourne. Some of the finest ferry boats belonging to the Devonport Steam Ferry Company of Auckland, such as the "Britannia" and "Victoria," were designed and built by Charles Bailey Snr., whose business has been taken over by his son, Mr. C. Bailey, junior. The following are the names and records of some of the yachts, designed and built by Mr. C. Bailey, junior:
Champion two-and-a-half rater, "The Thelma," owned in Dunedin.
The intercolonial champion, "Meteor," a 30-footer, which still holds the record as the best and fastest 30-footer in Sydney.
The intercolonial champion 1-rater "Laurel," winner of the £100 intercolonial prize, as well as many others, now owned in Sydney.
The 36-footer "Bona," built in 1899 for Sydney, and considered to be one of the fastest boats in the colonies.
The 30-footer "Zineta," winner of a number of races in Auckland, now in Sydney.
The crack 5-rater "Ida," owned in Auckland.
The crack 5-rater "Atalanta," owned in Wellington.
The 5-rater "Uira," winner of a number of races in 1898 and 1899 in Melbourne.
These yachts and 
many others, such as the 20-rater "Viking," "Rangitara," "Daisy," etc., are known throughout the Australasian colonies, as possessing every qualification for speed and comfort. At present (1900) two 30-feet lineal racing yachts have been completed for Sydney orders. The reputation of the race-winning qualities and good workmanship of Mr. Bailey's yachts stands high in yacht racing circles throughout the colonies. Mr. C. Bailey, junior, has been associated with the business since his boyhood, and he now has the reputation of being one of the leading designers and builders of Australia.
Above extract from the Cyclopedia of New Zealand 1902.