"Varg" is Norwegian meaning wolf.
After her construction in Norway where she ranked as one of the fastest 8 metres in the world, she was brought to Australia in 1927 where she raced under the name of "Norn". After being owned by a former Governor-General of Australia and years of racing in the waters of Sydney Harbour, she fell into disrepair only to be rescued by her current owner who fell hopelessly in love with what proved to be the ghost of 'Varg'. A surveyor advised 'Varg' was beyond repair, but love was too strong and the Wilson Bros yard in Southern Tasmania was commissioned to salvage the keel and rebuild her precisely to original specs and to her former glory. This was a project that went well beyond a basic restoration. The finest timbers, (Huon and Celery Top Pine) were used in a standard of reconstruction that will probably never be matched.
The new 'Varg' has been shown to the world. She was taken back to her country of origin, Norway to compete in an international 8-metre regatta and has been exhibited at wooden boat festivals. Classic 8-metre aficionados universally hail the standard of craftsmanship and materials employed as truly exceptional.
'Varg' has featured in numerous Australian and International yachting magazines and is probably the most photographed yacht in Tasmania.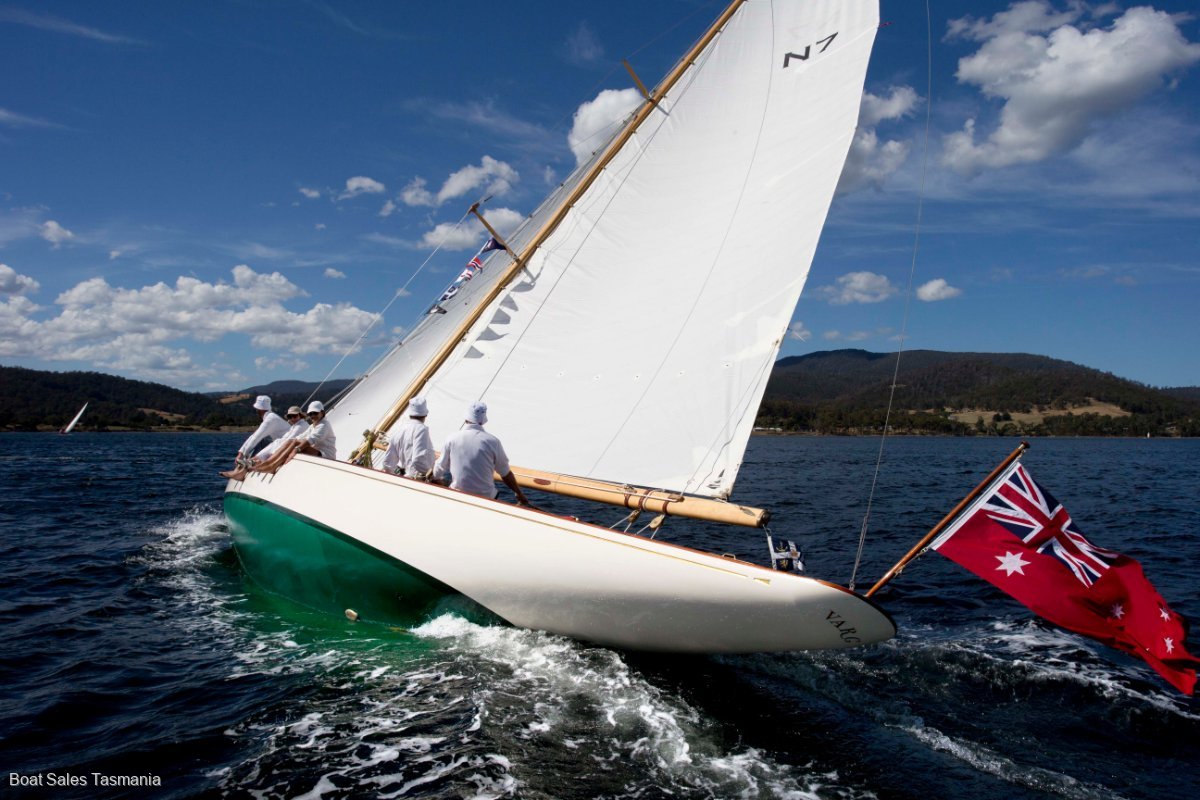 Since her relaunching in 2014 the owners have enjoyed a thrilling time sailing/racing this extraordinary thoroughbred which powers to windward (high and fast) and reaches and runs just as sweetly.
Information from yachthub.com