Whilst researching 8-Metre plans in 1999, John Lammerts van Bueren discovered plans for a Swedish J-Class yacht by designer, Tore Holm, dating from 1937.   The hull was to be the longest of all the J's – a super racing J.   Research by the Hoek design office suggest that this will be one of the fastest of all J's.
Summer, 2012 – Construction started at Claasen Shipyard
November, 2014 – Hull 50% complete.
'Emerging from Bloemsma Jachtbouw in Makkum. She is now at Vitters in Zwartsluis for completion' – John Lammerts van Bueren
Svea Launch January, 2017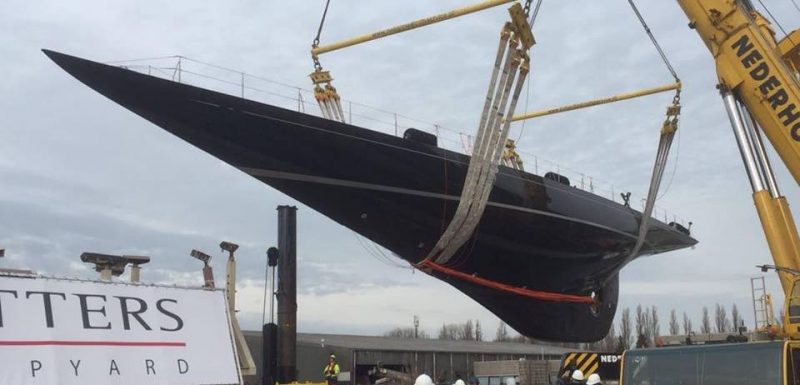 Palma de Mallorca, March 2017
Shipped down to Palma de Mallorca in March, 2017 here is Svea lying alongside and ready for a busy sea trial and race training period before heading off to the America's Cup.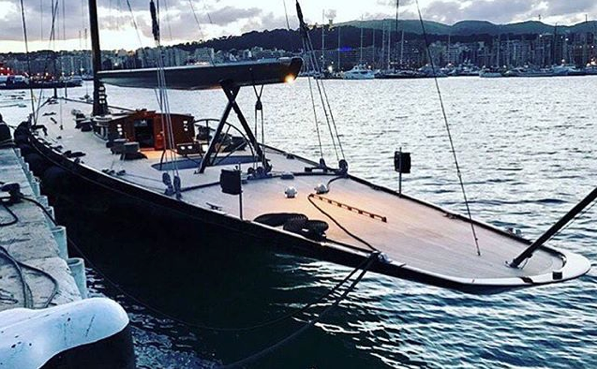 St Barths Bucket 2018
Svea wins.