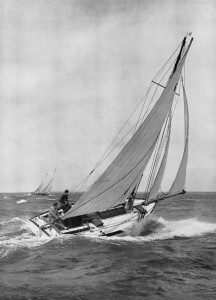 Design attributed to Albert Strange but to date there is no evidence of this.
She appears on the cover of the first Albert Strange book by John Leather, and a photo by Beken (shown above) which also appears in the 1952 book 'Beauty of Sail'.
Information courtesy of The Albert Strange Association.