As written on The Bangor S-Class Archive:
Sarcelle serves as a terrible warning to all wooden boat owners of what happens if you let the maintenance slip.
She was found only recently(2011) by the enterprising William Nixon, lying in the Lomax Boats yard in Mullaghmore, County Sligo, where she was on a trailer waiting for someone with a lot of time and a fair amount of cash on their hands. The hull looks as if it may be salvageable, although the decking and much else has gone beyond the point of no return.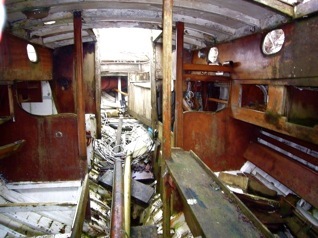 The 2 photographs above were taken late in 2011. Before then she was in a field at Strandhill(below), looking no less folorn. This boat was originally thought to be the lost ship Segala (since found), but in fact the name Sarcelle is just decipherable on the bow in one of the photographs from Strandhill.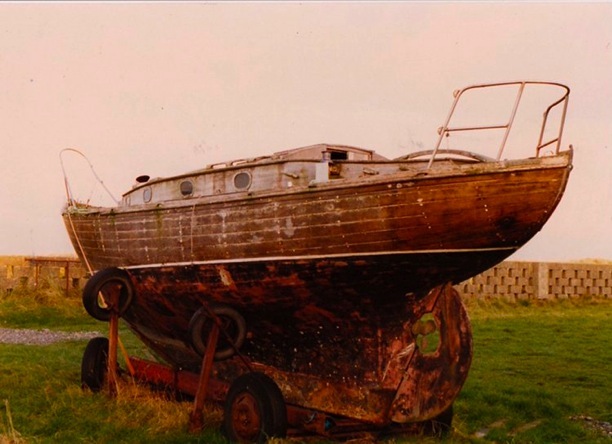 Short of building a boat from scratch, Sarcelle is about a big a challenge as you will find. However, Elliot Kearns of Mullaghmore has taken on the challenge, and with luck Sarcelle will once more be afloat in the foreseeable future.