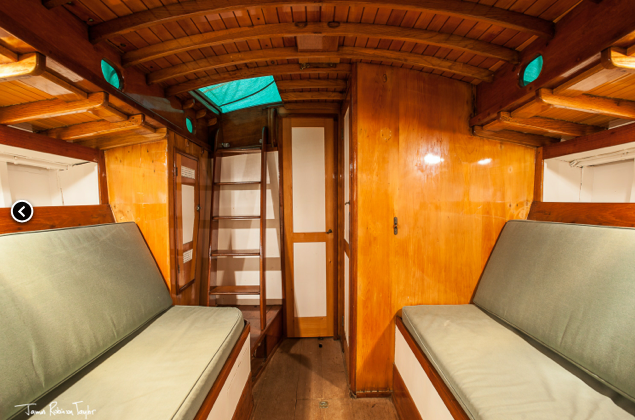 The last of five boats of this design built for the founding members of the California 32 One Design Class, founded and run under the supervision of the designer and the first owners. The boats were all launched on the same day in spring 1937. Built using a construction method developed by Herreshoff, they were built upside down over a mould, then turned right side up for completion with tremendous savings and greatly improved construction. This was the first time on the US Pacific Coast that a major class had been so constructed.
Amorita was first owned by Bruce Beardsley of Newport RI. Subsequently her ownerships appear to have shuttled between the North American East and West coasts. Nevertheless until the 60s the California 32s raced in many important events on the Pacific coast with excellent results in races such as the Acapulco Channel Race, Transpac, and Seattle's Tri-Island. In both 1959 and 1960 Amorita won the Californian Lipton Cup.
Brought to Italy in 2005 from San Francisco, Amorita was restored by Cantiere Navale dell'Argentario in Porto Santo Stefano, Grosseto, for the present owner and launched in June 2007. She won the Mediterranean Panerai Trophy in 2007 and came in second in 2008. She also won the Puig Vela Classica Barcelona that same year.
Information courtesy of the Sandeman Yacht Company