Class: Honeybee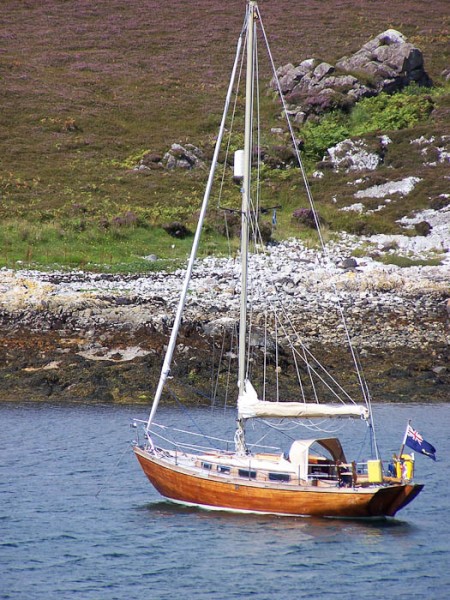 Designed by AK Balfour.
In 1958 the Glasgow Herald in association with the Clyde Cruising Club invited entries for a competition to design a yacht suitable for cruising the west coast with accommodation for four.
The bare hull from the builders with mast and sails was to cost about £1000 and the copyright was to be held by the Clyde Cruising Club.
By June 1958 52 sets of plans from nine countries had been submitted for judging by a panel comprising the Commodore of Clyde Cruising Club, John McKean and L.W.Rutherford with technical advice from J McGruer and H.McLean, a boat builder from Renfrew. The results of the competition were announced in the Glasgow Herald on December 4th 1958.
The winning design was by Alan Buchanan. It was 27′ 6″ LOA, 21′ LWL, 8′ beam, 5′ draught, with a displacement of 4.1 Tons. The keel stepped solid mast supported a masthead sloop rig. There were two berths in the saloon with galley and chart table, two quarter berths and a heads in the fore peak.
Balfour's design was almost identical in general features with the same dimensions and with a displacement of 4.25 tons. Below however the main cabin had two settee berths, a galley to port and lockers opposite, the heads was amidships to starboard with hanging lockers opposite and the forecabin had two berths. The cabin roof went forward of the hollow mast which was stepped on deck and carried a fractional sloop rig.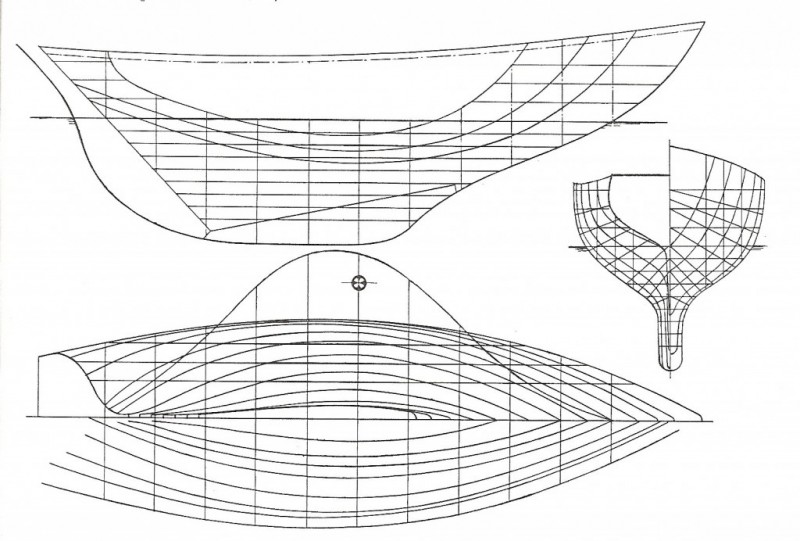 "The pros and cons of either yacht will doubtless serve Clyde Cruising Club members for debate for some time to come. From past experience of the joys of sailing they are better equipped to transform these illustrations of mundane materials, inches and pounds into the mental vision of a nice wee yacht heeled under full sail and beating into the Sound of Mull in the sunshine of a summer's day." 
G.F.Findlay, Glasgow Herald.
Information courtesy of http://www.crunluath.org/blog/
Please follow and like us:
Designer:
Rig:
Bermudan Sloop
Built By:
LOA m / ft:
8.4m / 27'6"
LOD m / ft:
8.4m / 27'6"
LWL m / ft:
6.4m / 21'
Beam m / ft:
2.4m / 8'
Draught m / ft:
1.52m / 5'
Sail Area
Construction:
Information:
Boat List:
Ladybird
Rose of Mearn