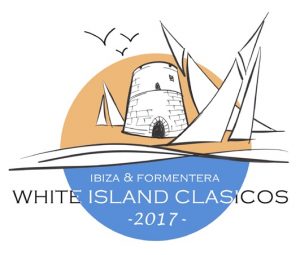 For many Ibiza is known as the clubbing island, for those who seek ground-breaking beats
and uplifting tunes to propel them into Armageddon, or something along those lines. For those that are more akin with the Balearic Islands, Ib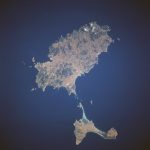 iza is recognised as the 'White Island' blessed with natural beauty that's found throughout, especially at her inspi
ring beaches and pristine waters. Sebastian Devonshire has grown up with this scenery in his backyard and as a keen sailor owns the 'bonnie' William Fife III design, Madrigal. She is a bermudan cutter from 1938 and at 49' has been under his tenancy for the last 15 years.
His passion for sailing and his desire to show off the local hospitality and their traditions, have culminated in the inaugural Classic Yacht Regatta set around Ibiza and Formentera. CYI (Classic Yacht Info) have been invited to work closely with Sebastian, to invite the right yachts that are to be involved and 'create something special' for this first classic regatta. A family atmosphere will be a priority and with a small nucleus of participants the ethos of the event can be justly portrayed. With there being no urgency to bring in a large numbers of classics the focus is targeted towards the ambience and quality of the event and for the foundations to be laid for subsequent editions.
Participants
Eight boats are currently registered, 3 of which are working boats, and one of these, 'Scipio, is a rare example of a Plymouth Hooker from 1928. The other 5 include the aforementioned 49' Madrigal; the beautiful gaff cutter Marigan, from 1898; Argos, a Kim Holman bermudan sloop built at Astilleros Carabela of Barcelona; 'Espalmador II', a Swan 43 from 1972 and finally Kelpie of Falmouth, a 75' schooner from the United States. All are there for their pre-season shake-down, taking the opportunity to get the rags up for the first time in 2017 and enjoy the comaraderie of fellow like-minded folk.
Also integral to the week is the presence of the Classic Automobile Club of Ibiza, that will have a number of invited classic cars on display in the marina, and the presence of the Institute of Gastronomy of Madrid. They have come down to oversee local chefs with the focus on 'co-fusion' in a number of Ibiza's top restaurants. This will all be rounded off superbly in the regatta tent, provided by 'Heaven Tents', where the White Island Classics will throw the final night's party.
The regatta runs from April 21st-23rd and if you'd like to find out more contact Sebastian Devonshire at sebastiandevonshire@me.com (+34 603 100 691) or head to the website: www.whiteislandclassics.com
Please follow and like us: