Den Phillips is back with her fantastic maritime calendars for 2017. One of the leading maritime photographers, she specialises in photographing Classic and Traditional Boats, Seascapes and the characters involved with the sea. Her stylish and evocative work is predominantly printed in the timeless medium of black and white. It perfectly captures the style and grace of the Classic and Traditional Boats, and perfectly illustrates the passion with which Den produces her art.  At the start of each year Den can be found in Antigua photographing the dramatic images of the Antigua Classics. Following Den can be found documenting the regattas of the Mediterranean and her native East Anglia.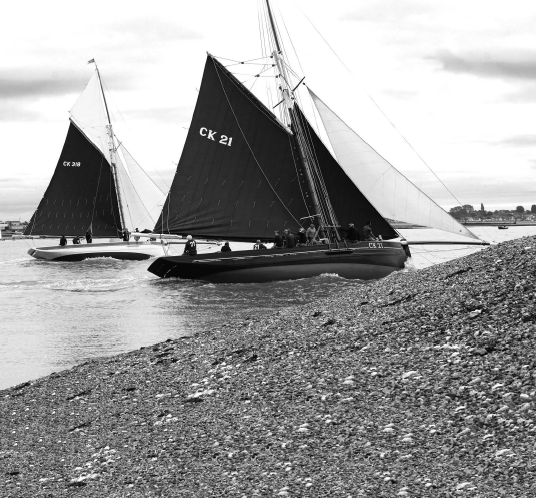 Black and White
To highlight her work, Den selects her favourite images and includes them in her two black and white Calendars.  The East Coast Calendar (pictured above and below), currently in its 29
th
 year, features images of Barges, Smacks, Classic Boats and Seascapes. The 
Classic Yacht Calendar 
in its 16th year, featuring dramatic atmospheric images from Antigua Classics, The Voiles de St Tropez and other Classic Yacht Regattas.
Calendars can be purchased from the website 
www.DenPhillipsPhotos.com
 or until the end of December 2016 from the Salty Dog Christmas Show (11 Market Hill, Maldon, CM9 4PZ where Den is exhibiting with a collective of local artists).
You can view the calendars here:
Please follow and like us: