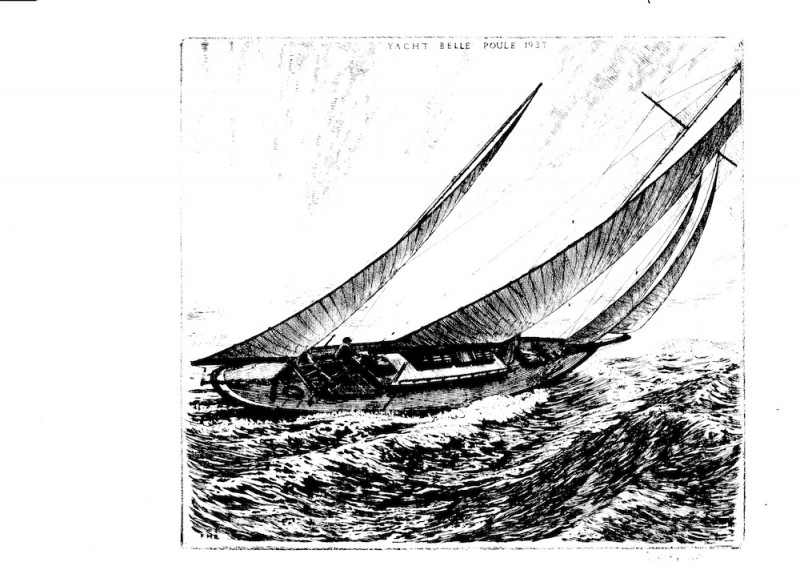 FH Rounds (1897-1958) drew a number of etchings and this is one of the few he undertook of a sailing yacht – in this case of the 1927 Alfred Mylne yawl Belle Poule.
The unframed engraving measures 21 x 19 cms and is dated 1937 and signed by the artist in pencil at the foot.
It is for sale for £70(+ postage). Any enquiries contact us by e-mail.
Please follow and like us: