Voting has opened for the 2015 Mirabaud Yacht Racing Image and the competition will be tight again this year, with no less than 135 professional photographers from 29 different countries entered. Once again wood and varnish feature strongly and after the winning shot of the spray surrounding the bowman of Mariquita in 2014 there could just be another Classic Classic in the running…..
The classic selection
"Cruinneag III" fighting the waves at Antigua Classic Yacht Regatta.
Photographer-Tobias Stoerkle (GER)
Waiting for the first at the first mark of the dog leg at the 6-Metre World Championships, La Trinité-sur-Mer.
Photographer-Bertrand Duquenne (FR)
Lighting, wind and waves… J-Class Ranger at Antigua Classic Yacht Regatta.
Photographer-Roby Blasina (IT)
Les Voiles de Sant Tropez
Photographer-Xavier Ortega (SP)
12mR – Anitra – US 5 – Kiel Week
Photographer-Christian Beeck (GER)
…….the immensity of nature, and the weakness of the vessel, Kelpie of Falmouth, XXI Regata Illes Balears Classics, Mallorca.
Photographer-Nico Martinez (SP)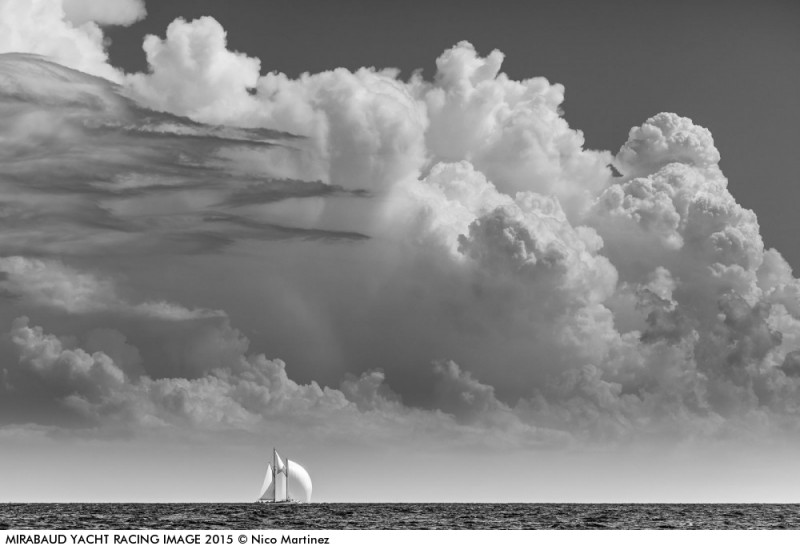 ……Eilean rounding a mark, Argentario Sailing Week, Italy.
Photographer-Yoichi Yabe (JAP)
Coral of Cowes sailing in the Old Road Race at the Antigua Classic Yacht Regatta.
Photographer-Cory Silken (USA)
The Moonbeam IV, PalmaVela, Mallorca.
Photographer-Luis Fernandez (SP)
The 55 sqm skärgårdskryssare SONJA, German Classics, Kiel Bay, Germany.
Photographer-Sören Hese (GER)
The J-Class Ranger performing a spinnaker drop, J-Class Regatta, Falmouth.
Photographer-Andrew Wright (UK)
…crew work on a large schooner, Elena, Regates Royales, Cannes.
Photographer-James Robinson Taylor (USA)
The amazing fight between sailors, sea and wind while going upwind! – Dragon Gold Cup, Germany
Photographer-Ricardo Pinto (Portugal)
Sumurun and Eleonora lining up for a cross, Royal Yacht Squadron Bicentenary, UK.
Photographer-David Harding (UK)
Dorade, the oldest boat in the 2015 Rolex Fastnet, UK.
Photographer-Christopher Ison (UK)
Who needs foils to take off?, The Lady Anne, Centenary Trophy, St Tropez, France.
Photographer-Jürg Kaufmann (GER)
Click here to vote for your favourite.
Please follow and like us: